5 steps to follow when buying property in Italy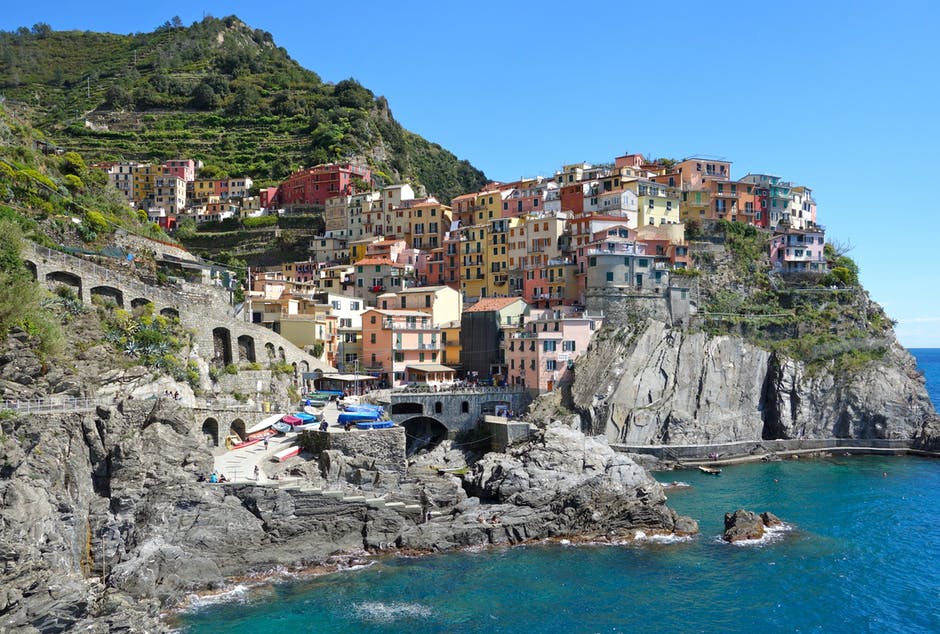 If the idea of buying property in Italy inspires you, there's something you should know before closing the deal: besides being a dream come true, the purchase of a home (in Italy or anywhere else) is probably one of the largest and most important commitments you will make in your life.
Real estate law in Italy is complex, this is the reason why Palmigiano Law Firm's italian real estate lawyers offer its expertise to those ones who need a legal assistence or advice about italian property law. Contact us to know more! 
This short guide will walk you through the 5 basic steps for buying property in Italy.
#1: Consult a bilingual Italian property lawyer
We strongly advise against buying property in Italy without the help of a specialized Italian attorney: the law of Italian real estate property raises complex issues of practice. You should also undertake a preliminary search and analysis of the property in accordance with zoning requirements established by the Local Council.  As you'll see reading on, support from a professional will come in handy from the very beginning of the process: there will usually be no fees for an initial consultation and no obligation to engage his or her services.
#2: Sign a purchase agreement
Most properties in Italy are sold through estate agents: if you want to purchase a house with their intermediation, it is normal practice to write an irrevocable purchase offer, that will formalize your intention to purchase the property.
If you're dealing directly with the buyer, you can skip the irrevocable purchase offer and proceed to sign the purchase agreement: this is a very important document, as it defines the conditions of the sale in detail.
In this phase, you will need to make a down payment, which will be deducted from the total price in case the sale is brought to a successful conclusion.
Standard forms are often used, thus an Italian lawyer will help you find any inconsistencies or make changes to reflect your wishes; he or she can also advise about legal consequences if the closing does not take place (for example, ensuring that your down payment is returned).
#3: Undertake a title search
An Italian attorney can help you undertake a title search and check if there's any debts, mortgages, issues with co‐owners or prior owners or any other legal restrictions that might impede the sale of your Italian property later on.
He or she can also obtain and give you accurate information about existing and prospective plans in the area in which the property is located, which is something the title search itself won't tell you anything about.
#4: Close the sale through a notary
The actual closing of the sale of an Italian property always takes place in the presence of a notary: their main task is to ensure that all documents are genuine and consistent with the purchase agreement, and that all legal issues regarding the property are dealt with properly.
According to the Italian law, the deed must be written in Italian and translated in the case one of the parties does not speak the language; although the notary will require the presence of a translator if the buyer isn't a fluent Italian speaker, a bilingual Italian lawyer will help you solve any legal issues should arise during the closing process, such as last minute disputes about delivering possession and personal property or the adjustment of various costs. Those present at the closing often include the buyer/s and seller/s, their respective attorneys, and the real estate agent; if you are the only person there without a lawyer, no one will serve your interests.
After the deed is signed, you will have to pay the full house of the property to the seller, who will hand you the keys.
If you cannot be present to sign the deed, you can confer power of attorney on your Italian lawyer, who will be authorized to sign on your behalf.
Let us know if we can help.
Besides having strong real property and conveyancing skills, our team of attorneys speak English and French fluently and assists foreign clients on a daily basis. 
If you want to buy an Italian property and you need legal assistance, contact us for a free consultation.
Notice: this article is intended to be a general practical introductory explanation and does not represent formal legal advice. Studio Legale Palmigiano accepts no liability or responsibility for any statement made.